Just returned from a wistful week-long winter wonderland of – whimsy? Yeah! Whimsy! That's the ticket! There I enjoyed an amazing first-time experience at Club 33, before meeting up with Margaret Kerry (The original Tinker Bell & now creative consultant for Disney's new animated feature of the same name)
Amanda and I stayed at The Candy Cane Inn again. (Where I actually wrote most of Once Upon a Christmas Tree last year.) I can't say enough about The Inn. A+ + +.
And
if you happen to drop in some day, please say hello to James Schaap; the front desk agent, who by the way, might just well be one of the greatest guys you will ever meet.
The Enchanted Punch of Club 33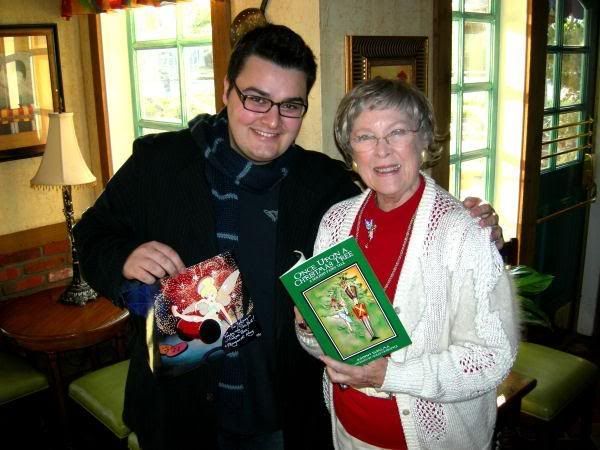 w/ Margaret Kerry